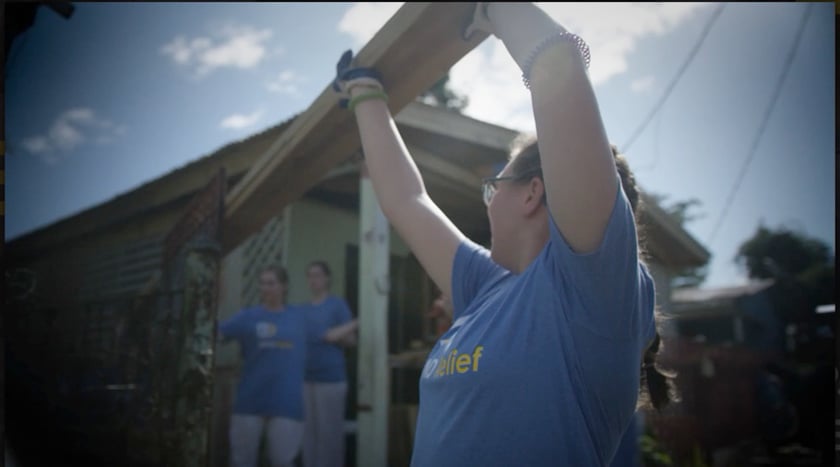 A collaboration between the International Mission Board and North American Mission Board, Send Relief is here to help you make a difference in your community and the world around you—because compassion ministry opens doors to the gospel.
Sharing the love of Jesus is central to everything we do at Send Relief. Whether it's responding to natural disasters, caring for refugees and displaced families, fighting human trafficking at home and abroad, supporting adoption and foster care efforts and strengthening communities facing economic and physical crises, our goal is the same.
With your help, we have raised millions of dollars to serve vulnerable people across the globe. By equipping you and your church at ministry centers and working with international partners, you help bring the hope of the gospel to dozens of countries, and, because of your generosity, hundreds of community development projects are completed every year.
But the need is still great! Pray, give and serve alongside us to reach the nations with the hope of the gospel!
Bryant Wright
President of Send Relief
2021 Ministry Report
Celebrate how you helped meet needs and change lives all over the world.
A Heart to Serve
With ministry partners on the ground in dozens of countries, we inspire, equip and train you to meet physical needs and share the hope of the gospel.
It's All About the Gospel
Sometimes the greatest barrier to the gospel is the pain of a person's circumstances. From Appalachia to Zimbabwe, your generosity meets needs, opening doors and hearts to the gospel.
Meeting Needs,
Changing Lives